The New Year starts with a bang in London and Croydon as ERNIE makes the first two Premium Bonds millionaires of 2019
Two lucky Premium Bond holders have started the New Year in the best possible way by landing the jackpot prize of £1 million - thanks to a little help from NS&I's random number generator, ERNIE.
Agent Million will start the celebrations early for two lucky winners, visiting Inner London and Croydon to present this life changing sum of money. It is the second time in six months that the recipients of the big prize have both been in Greater London.
Double delight for London-based Premium Bonds jackpot winners in August 2018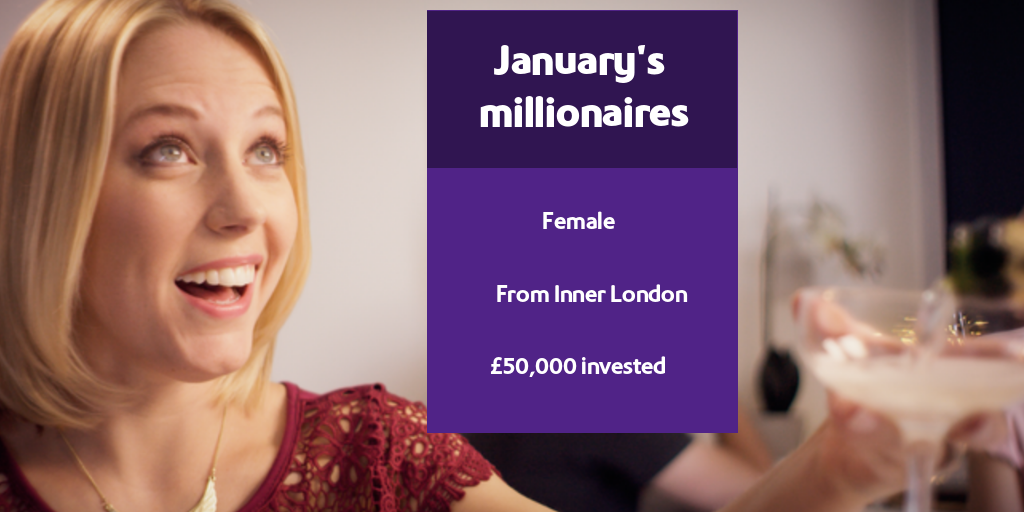 The woman from Inner London, who holds the maximum amount of £50,000, has held her winning Premium Bonds since July 2005 (winning Bond number: 084JX984678) – part of a £2,000 investment that month.
The man from Croydon holds £20,000 in Premium Bonds, and his Bonds have been held even longer. His winning numbers came from a £2,000 purchase in March 2002. (Winning Bond number: 097MC379479).
When it comes to this January's jackpot winners, patience really can be a virtue.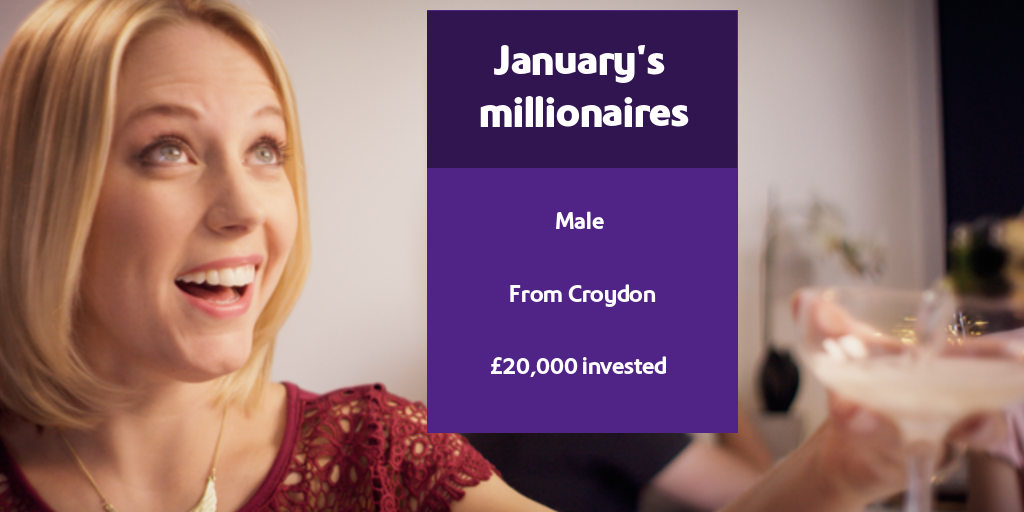 Jill Waters, NS&I's Retail Director, said:
"What better way to start the New Year than to find out ERNIE has treated you to a Premium Bonds prize. Whether it's a £25 win or landing the £1 million jackpot, it's great to see that Premium Bonds continue to surprise and delight the millions of people who hold them.

"Premium Bonds continue to evolve, and in 2019, adults other than parents and grandparents will be able to buy Premium Bonds for children, and by the end of March 2019, we will have reduced the minimum investment to £25 – allowing more people to start a savings habit."
Starting new habits
As we enter 2019, many of us will be looking for a New Year's resolution. While many might turn to more familiar promises, the New Year may also offer you an opportunity to manage your finances, including taking the simple steps to managing your Premium Bonds online at nsandi.com.
Additionally, to make up for all the wrapping paper that was used over the festive period, why not convert to receiving paperless prizes? It's quick and simple, as prizes are paid directly to bank accounts, and it helps save the planet.
More than two million customers now choose to receive their Premium Bonds prizes in this way, saving time queuing to pay in cheques, and saving the trees.
In 2018, Premium Bonds customers saved around 5.5 million pieces of paper compared to the previous 12 months.
Time to find forgotten Bonds
There are over 1.5 million unclaimed prizes worth just over £60 million.
In Inner London, there are over 120,000 unclaimed prizes worth more than £4.8 million. These prizes date back to June 1960, with an unclaimed prize of £100. The highest unclaimed prize in the region is £50,000, having been won in May 2016. This is due to a woman in the area who has £9,175 invested in Premium Bonds and the winning Bond number is 33XT435809. There is also an outstanding £25,000 prize and a further four prizes of £10,000 waiting to be claimed.
In Croydon, there are over 12,500 unclaimed prizes worth £477,000. These prizes date back to October 1964 with a prize of £25. The highest value prizes are worth £1,000, of which seven prizes remain unclaimed in the region.
Jill Waters added:
"At NS&I, we want to make saving with us as easy as possible. By managing your Premium Bonds online, and opting to have future prizes paid directly into your bank account you can experience the value of your winnings quicker. In addition, by using the Prize checker online at nsandi.com or the official app you can find out if you have won this month, in any of the last six months or if you have any unclaimed prizes, right at the touch of a button."
January 2019 prize draw breakdown
Value of prizes
Number of prizes
£1,000,000
2
£100,000
5
£50,000
11
£25,000
20
£10,000
52
£5,000
104
£1,000
1,837
£500
5,511
£100
25,194
£50
25,194
£25
3,155,110
Total prize fund value
£91,839,350
Total number of prizes
3,213,040
In the January 2019 draw, a total of 3,213,040 prizes worth £91,839,350 will be paid out. There were 78,719,436,565 eligible Bonds for the draw.
Since the first draw in June 1957, ERNIE has drawn 426 million winning prizes, to the value of around £19 billion.
Customers can find out if they have been successful in this month's draw by downloading the prize checker app for free from the App Store or Google Play, or visit the prize checker at nsandi.com. The results will be published in full on Thursday 3 January 2019.


View the Premium Bonds prize checker online
---
---
Notes to Editors
NS&I has spokespeople available for interview and a wealth of facts and figures (including regional) about Premium Bonds. If you require any further details, please contact the NS&I media team on the contact details below or tweet your question to @nsandi
All Premium Bonds prizes are free of UK Income Tax and Capital Gains Tax.
NS&I is one of the largest savings organisations in the UK, offering a range of savings and investments to 25 million customers. All products offer 100% capital security, because NS&I is backed by HM Treasury.
The annual Premium Bonds prize fund rate is currently 1.40% and the odds of each individual Bond number winning any prize are 24,500 to 1.
Pictures of Premium Bonds, including the Premium Bonds app and ERNIE are available in high-resolution jpeg format from the NS&I media team.
Customers can buy Premium Bonds online at nsandi.com and over the phone by calling 08085 007 007. This is a freephone number and calls to it from the UK are free from both landlines and mobiles. Calls may be recorded. Customers can also buy by post. Existing customers can also buy by bank transfer and standing order and each investment must be at least £50 for bank transfers and standing orders.
When reporting total unclaimed assets held by NS&I (including accounts, Certificates, Bonds, unclaimed Premium Bonds prizes and other products), NS&I defines unclaimed holdings as those with no customer contact for a period of 15 years or more.
Further information on NS&I, including press releases and product information, is available on the website at nsandi.com. Follow us on Twitter: @nsandi or join the conversation on Facebook: Premium Bonds made by ERNIE