A record breaking year of Premium Bonds: 2018 in review
It's been another bumper year in Premium Bonds, with 24 more millionaires crowned during 2018. Here's a round-up of some of the big moments, many of which were thanks to input from our customers.
1) A record breaking number of prizes
Never before in one calendar year have so many prizes been paid out. In 2018, ERNIE generated almost 37 million winning numbers, far and away more than any other 12-month period.
Those lucky savers collectively earned over £1 billion on their investments – the third-highest annual payout in Premium Bonds history.
2) First-time winners
No one has won the jackpot twice (yet), but in 2018 two people did win in the first month in which their Bonds were eligible.
In March, a man from Bedfordshire won the top prize from his first ever investment - a £7,000 deposit made in January .
In November, the story ran even deeper. While the winner from Somerset won in the first month that her £49,998 investment was eligible , the other £2 in her £50,000 overall holding were from gifts given to her as a child in November and December 1956 – the first two months in which Premium Bonds went on sale!
3) Online gifting for grandparents
Following feedback that customers have been providing, especially via our Facebook page, we introduced the ability for grandparents to purchase Premium Bonds online for their grandchildren in August.
346 prizes were won by grandchildren in the first two monthly draws in which they were eligible, in October and November.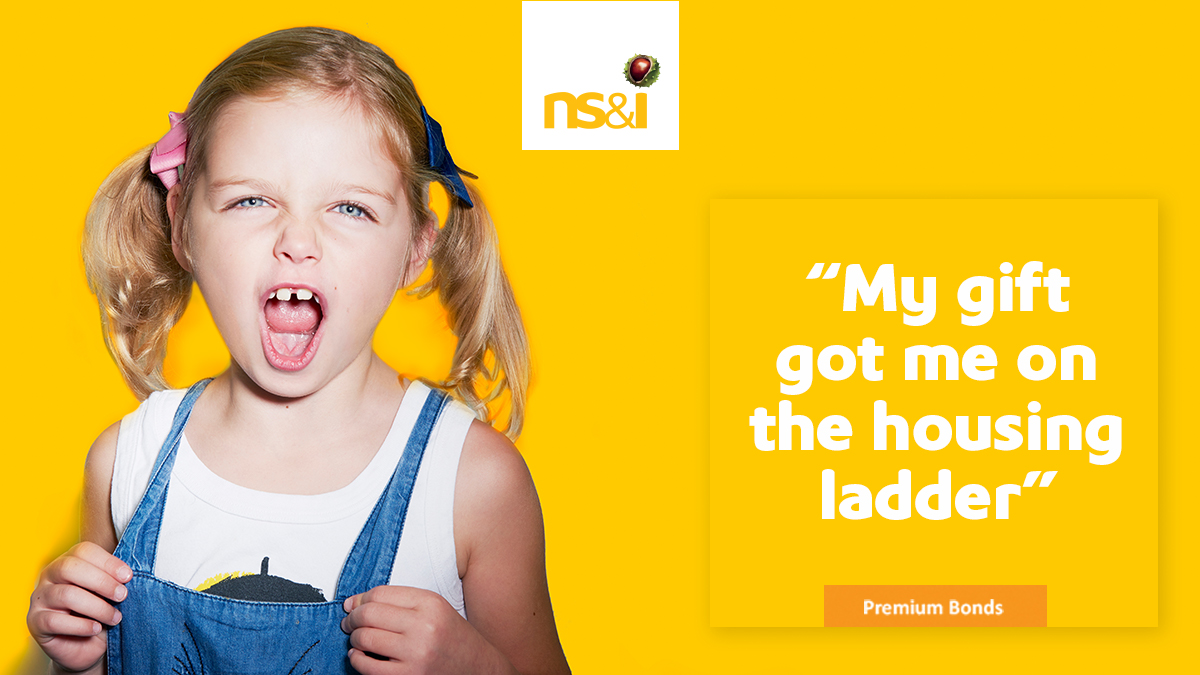 4) More customer feedback, more changes on the way
As confirmed in the Autumn Budget this year, we'll be reducing the minimum investment limit for Premium Bonds to just £25 by the end of March 2019. And we'll also be making it easier for people to buy for other children, such as nieces, nephews and godchildren.
These changes were inspired by the huge amounts of feedback our customers gave us in response to a few questions we asked them back at the start of the year.
5) Your stories, generated
Customers have not only shaped the design of our products, but they've also been helping tell our stories. Increasingly our prize-winning Premium Bonds holders have shared their great news via the prize checker app, and on the odd occasion a furry friend has also joined in the party.
Catch up on some of the latest stories via the Premium Bonds made by ERNIE Facebook page.
6) 400th millionaire
In December this year, ERNIE's 400th Premium Bonds millionaire was confirmed as a woman from Kent with just £5,000 invested . Over the past 24 years, since the first millionaire in April 1994, there have been
- 5 millionaires based overseas
- 22 millionaires living in Scotland
- 6 jackpot winners from Northern Ireland
- 17 trips to Wales for our Agents Million
- at least one millionaire made in every English county*
- and a partridge in a pear tree!
Check out the Premium Bonds factsheet for other information about the nation's favourite savings product .
*Excluding Rutland, which is the only county in England to have less than 100,000 Premium Bond holders.
7) Getting on board with going paperless
More than two million customers now opt to have their prizes paid directly into their bank account , with over a million prizes typically paid this way each month, in addition to people who reinvest their winnings for the chance to win more prizes.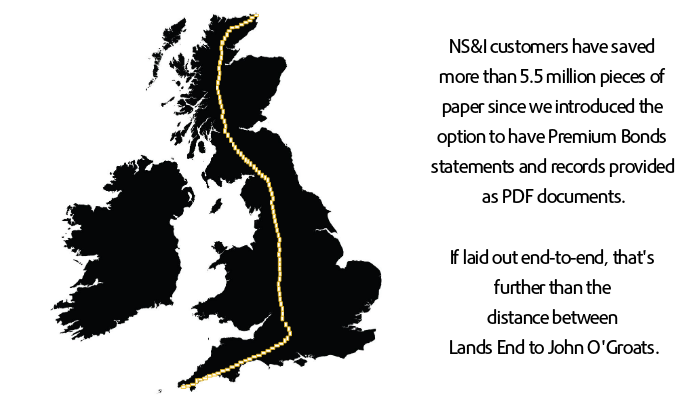 On top of that, people being able to access their Bond records online so they can see their statements easily means that over the last 12 months, customers have saved over five million pieces of paper being printed and sent out; offsetting some of the Christmas wrapping that we have indulged in recently!