Civil Service Recruitment Principles
We are committed to best practice in recruitment and our processes are underpinned by the principle of appointment on merit on the basis of fair and open competition as outlined in the Civil Service Recruitment Principles.
Civil Service Recruitment Principles
Civil Service Nationality Rules
All vacancies advertised on this site are only open to UK nationals, Commonwealth citizens, British Protected persons, European Union citizens and certain members of their families.
Commonwealth citizens must be free from any restrictions to reside and take up employment within the UK.
Candidates with Dual Nationality are eligible for employment provided that they satisfy the appropriate Civil Service Nationality rule.
If you require any further information regarding your eligibility, please refer to working for the Civil Service.
Civil Service Nationality Rules
Equality and Diversity
We are committed to equality of opportunity in all our employment practices, policies and procedures. No employee or potential employee will therefore receive less favourable treatment due to their race, creed, colour, nationality, ethnic origin, age, language, religion, political or other opinion affiliation, gender, gender reassignment, sexual orientation, marital status, connections with a national minority, national or social origin, property, birth or other status, family connections, working pattern, membership or non-membership of a trade union or, unless justifiable, disability.
We are a signatory to the Women in Finance Charter, led by HM Treasury.
NS&I's headline target for female representation in senior management is achieving 50:50 gender balance in leadership (CEO, NS&I bands 1–3), within a range of 40–60%, averaged over the financial year.
As of 31 March 2022, our average was 34.97%, compared with an average of 30.9% as of 31 March 2021. We are currently not on track to meet this target by 31 March 2023.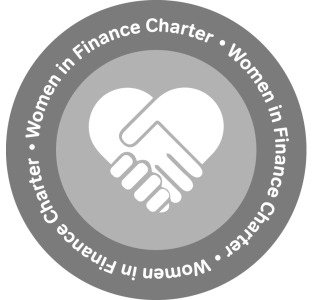 HM Treasury's Women in Finance Charter
When applying for a vacancy, we'll ask you to complete and return an Equal Opportunities Monitoring form.
The information will be treated in the strictest confidence and will only be used in aggregated form for statistical purposes.
You can read our 2020 Gender pay gap on page five here.
As part of the Civil Service, we are committed to the Government's Disability Confident scheme.  We will interview candidates with a disability who meet the minimum essential criteria for a job vacancy.
You can read our most recent Equality and Diversity Information Statement and our Equality and Diversity data here.
Disability Confident committed
As a Disability Confident Committed Employer we have committed to:
ensure our recruitment process is inclusive and accessible
communicating and promoting vacancies
offering an interview to disabled people
anticipating and providing reasonable adjustments as required
supporting any existing employee who acquires a disability or long term health condition, enabling them to stay in work
at least one activity that will make a difference for disabled people
Find out more about Disability Confident at: www.disabilityconfident.campaign.gov.uk/
Interview adjustments
If you feel you need any other adjustments for an interview, you can specify these on your application form. Alternatively, get in touch with our HR team on hr@nsandi.com.
Anonymised recruitment
Anonymised recruitment refers to the removal of the candidate's name and other personal information such as address and university attended from the candidate's application prior to shortlisting and interview.
Find out more about this initiative in the Civil Service to support more diverse outcomes to recruitment across Government.
Name blind recruitment in the Civil Service
If in doubt
If you feel your application has not been treated in accordance with the recruitment principles and you wish to make a complaint, you should, in the first instance, write to:
Human Resources
National Savings and Investments
1 Drummond Gate
London 
SW1V 2QX
Or email us at: jobs@nsandi.com
If you are not satisfied with the response you receive from NS&I, you can contact the Office of the Civil Service Commissioners.