Premium Bonds in review: 10 memorable numbers from 2017
We look back on another year for the nation's favourite savings product and look forward to another 12 months of excitement for our 21 million customers. Here are our top 10 Premium Bond stories from this year.
---
In December 2017, we paid out the highest number of prizes in Premium Bonds history – nearly three million – alongside a bumper prize fund of more than £83 million.
10. Old Bonds win big
September 2017's winner, from Nottingham, won with a Bond that was held for 202 full calendar months. This was the 10th-longest period of time that a Bond has been held and has won the top prize, just a few less than the Leicestershire winner in August of this year, whose winning Bond was bought at the turn of the millennium. They do say the old ones are the best…
9. Nottinghamshire and Tyne and Wear on cloud nine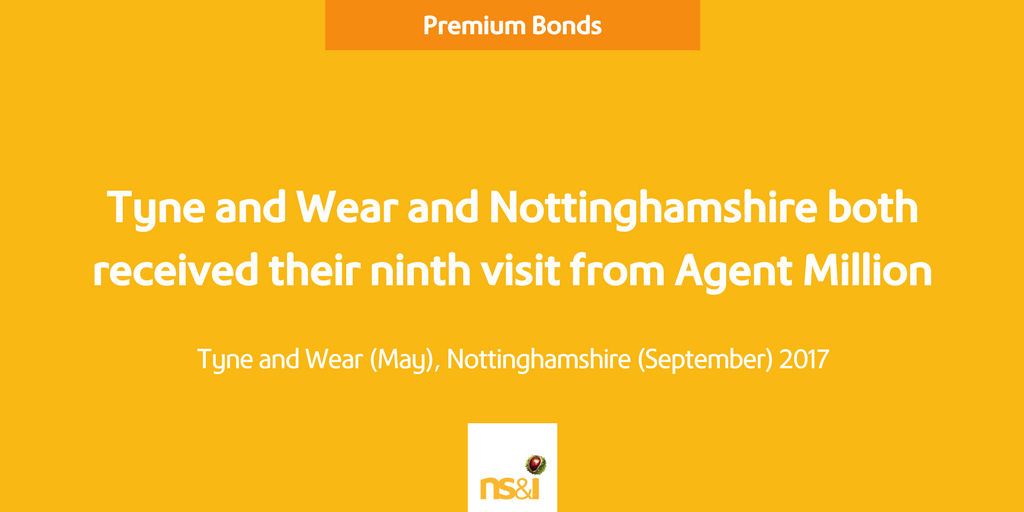 Agent Million made their ninth trip to Tyne and Wear this May, the first time since March last year.  And in September, they visited Nottinghamshire for the ninth time as well. They're the joint-seventh most successful areas when it comes to winning the jackpot.
8. Every £1 Bond has a chance of winning. As it always has been.
Eight prizes of £1,000 or more went to people whose winning Bond was bought with just a single £1 investment, including a £10,000 prize for someone in Northampton in May.
7. (Almost) seventh heaven for Wales and Northern Ireland
Despite no visits from our Agents Million in 2017, there were seven winners of £50,000 or £100,000 prizes for people in Wales and Northern Ireland, and among more than 950 prizes of £1,000 or more. The last time Wales saw a £1 million jackpot was February 2016, while Northern Ireland has been waiting for more than a decade (August 2006) for another visit from Agent Million. Will 2018 be their year?
6. Happy anniversary, love from ERNIE!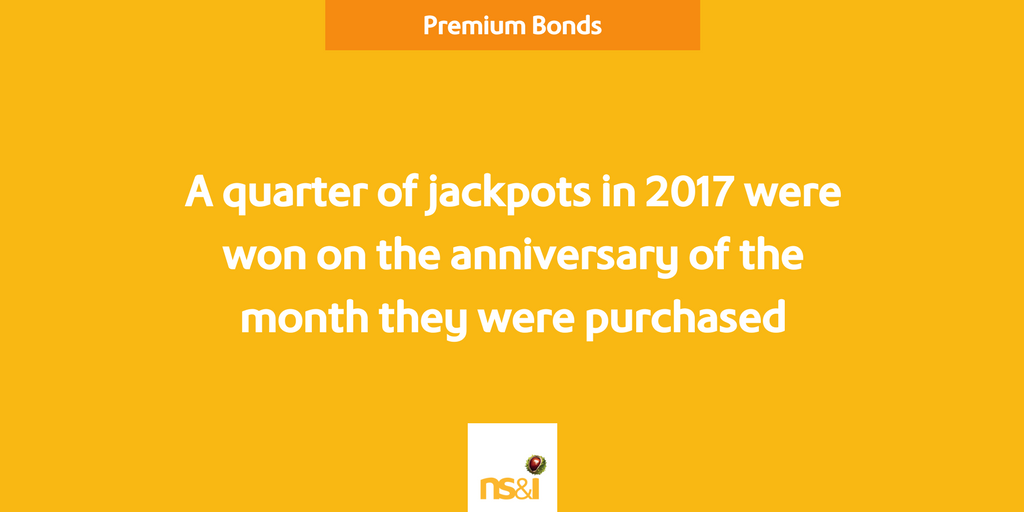 Six people have won the £1 million jackpot this year in the anniversary month of their winning Bonds' purchase.
There were also six £1,000+ winning prizes for Bonds purchased in the 1950s.
5. 500,000 other reasons it was a successful year for Sussex
Five people in East and West Sussex won £100,000 prizes in 2017, while two more won the jackpot (in January and April).
4. Your trusted companion and our trusted advisers
Four years of advice from Matrix Capital. We extended our contract with financial advisers Matrix Capital, who provide independent advice to our jackpot winners, until March 2018.  The process for the provider from 1 April 2018 was launched in November.
3. Premium Bonds: better than Bitcoin?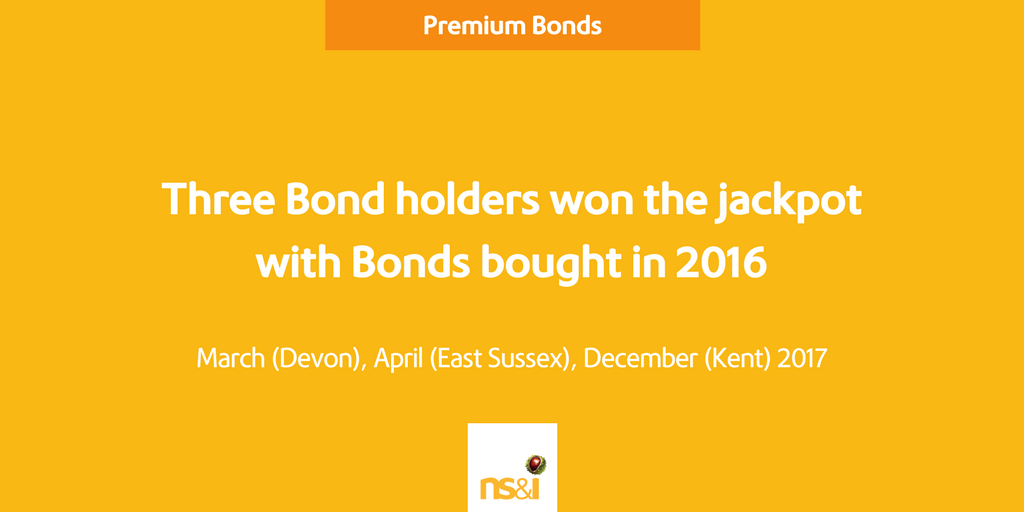 Three of this year's jackpot winners bought their lucky Bonds in 2016. Not a bad return on less than two years investment. While cryptocurrency has hit the headlines over the past few months, those purchases of Premium Bonds last year have delivered massively for the customers in 2017. And unlike Bitcoin, their investments are 100% backed by HM Treasury.
Three was also the magic number for London, which saw three new millionaires crowned (two in Outer London, one in Harrow) after no jackpot winners in 2016. However, it wasn't the only successful capital city in the UK this year…
2. Double delight for Edinburgh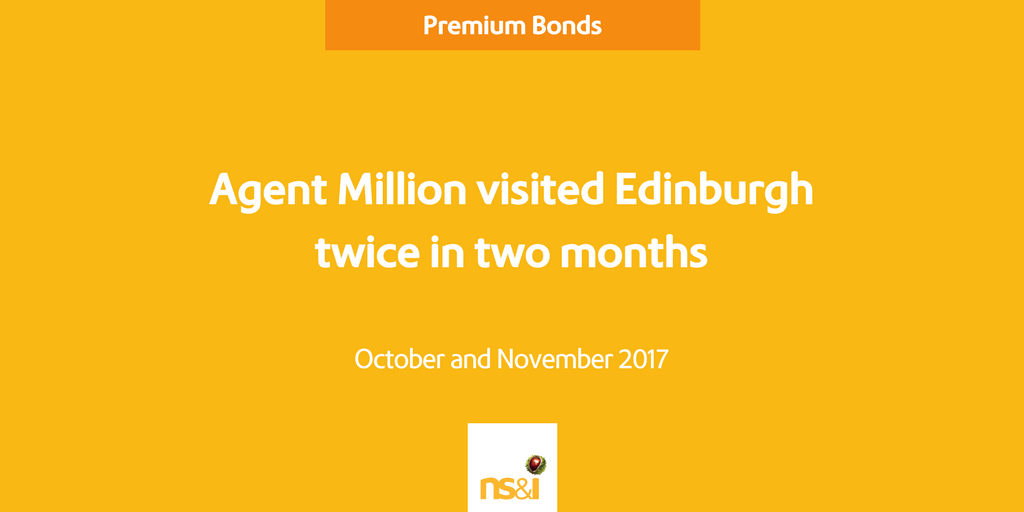 Two visits to Edinburgh in two months for Agent Million – back-to-back trips to the Scottish capital in October and November were the first time they've been there in such quick succession.
There were two wins for people in Devon, too, in March and June, giving the county a total of 13 millionaires since the top prize was introduced in April 1994.
1. Agent Million's new adventure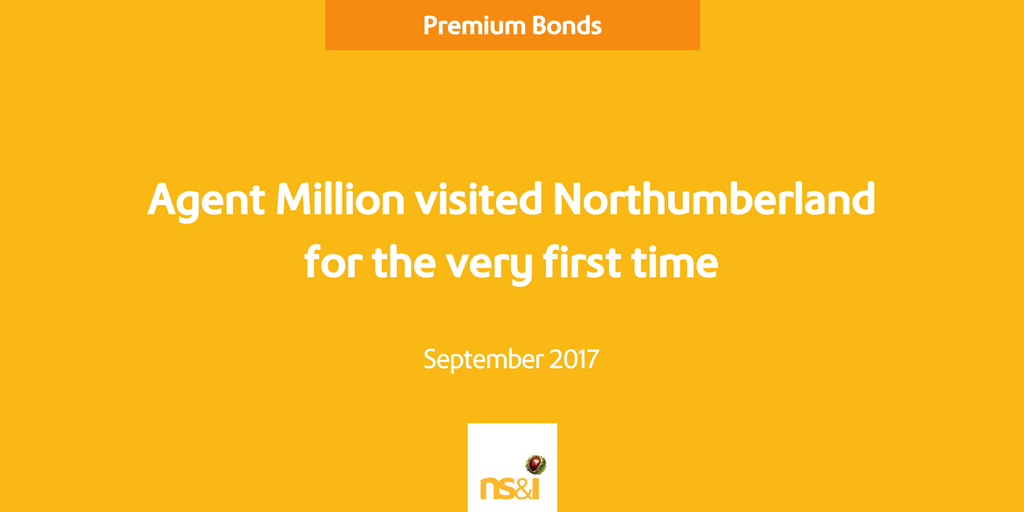 September's jackpot for a man in Northumberland was the first time someone from the county has won the top prize. It also meant that every English county has now had a £1 million #PremiumBonds winner.